Notice: this article was initially used for closed beta-testing. It's been edited for public use. The Power BI connector is now available in the official release available at the download page.
Power BI connector
The both Power BI actions in EasyMorph (Export and Command) require a configured and authorized "Power BI" connector. You will need to use a Power BI account to authorize a connector.
Feel free to use the default EasyMorph application, if you haven't created your organization's own Power BI app.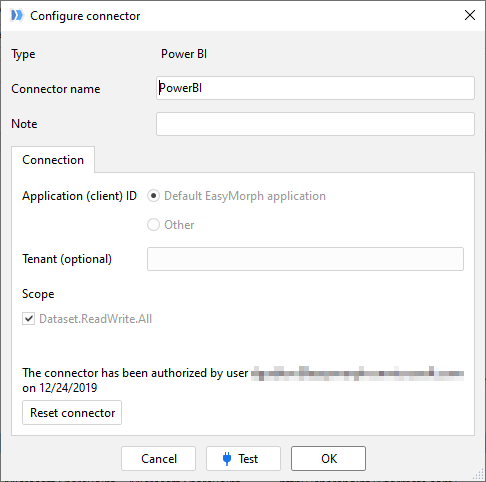 Action "Export to Power BI"
The action exports data from EasyMorph into an existing, or new Power BI push-dataset. Under the hood exporting is done by batches of 10K rows. Large datasets can take a few minutes to export. Before exporting, all values in EasyMorph data are automatically validated for possible type mismatching with Power BI data types. Type auto-detection can identify appropriate Power BI data types for exported columns in EasyMorph.
When a dataset is created, it can only be created with one table.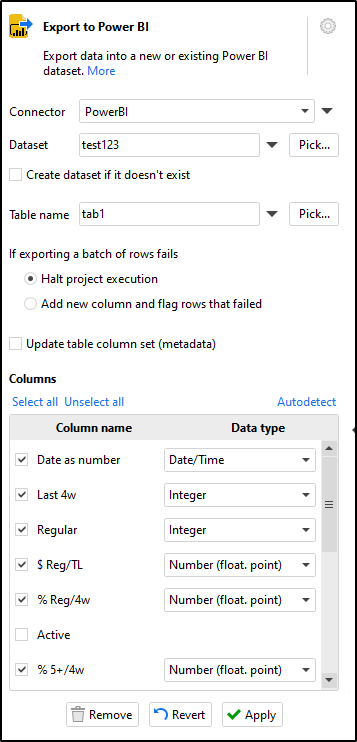 Action "Power BI Command"
This action can perform 3 commands:
List of available datasets + dataset attributes
Delete rows in a dataset table
Refresh dataset (only makes sense for non-push datasets)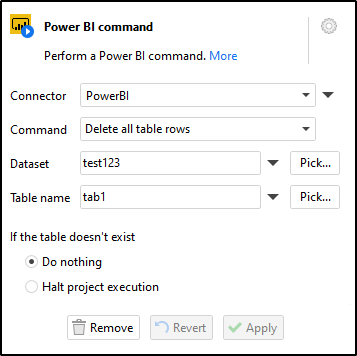 Please report anything confusing, bugs, problems with Power BI in this topic. Feature suggestions are welcome too.
Thanks!