Dear all,
I think I have made a mistake in one of my projects and could not figure out how to correct it.
I have two differnt source-folders in which there could be different TXT-Files with a timestamp in the filename; I will need to work with the newest files. So in my so called "Load"-Module I started with two tables "List of Files" and filter them accordingly to get only the newest files.
I then wrongly put "Iteration"-Action to both of the tables calling my "Main"-Module. It took me a little while to find out that this is wrong and could not work.
For the "Main"-Module I will need the two "File name with path" as well as the two "date strings" cout out from the file names to use them in Parameters.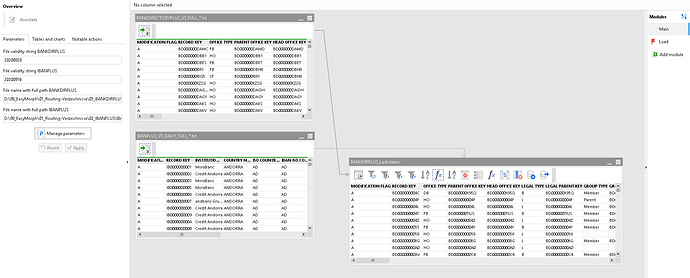 How do I do this correctly?
Best regards,
Patrick