Hello, me again


I hope the following request is understandable.
I'm coming from the QlikView development (as I wrote in another Request)
A great feature in QV-Scripting are the tabs (processing from left to right).
So you could structure code very well.
By creating and pushing one or more "Exit Tabs", which contains only the command "exit script", you could thereby test different alternatives (without having to delete already developed steps if they did not lead to the result).
Also some snippets etc. could be placed to the right of the "Exit Tab" without them being executed.
I tried to develop this in Easymorph.
An "exit project" does not seem to exist, so I used the "Halt on Condition".
The condition is 1 = 1 (always true)
The tabs are apparently not processed in Easymorph from left to right, right?
That's why it does not work that way, Right?
Here's a graphic example (EM + QV) and ExitTab.morph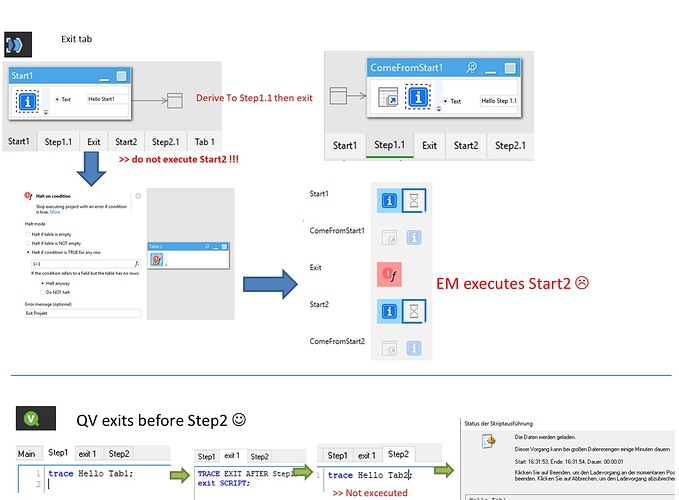 I hope this is understandable.
There is a chance to realize this in EM?
best regards,
Adrian
ExitTab.morph (3.1 KB)