Hi,
my Source-Table has 7 column groups P1 - P7.
The groups should be transformed into the target table via Crosstable.
I solved that over 7 single tables and append table.
Is there a simpler (more dynamic) solution?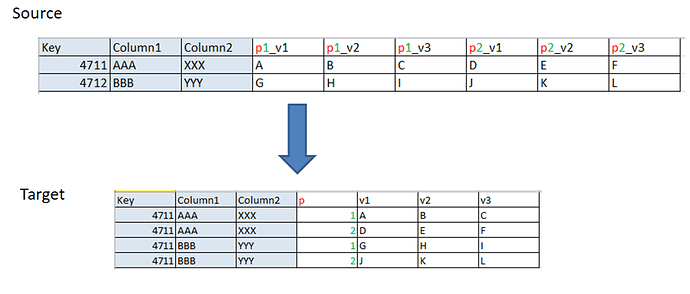 I have attached an example with 2 column groups. Maybe someone has a better solution?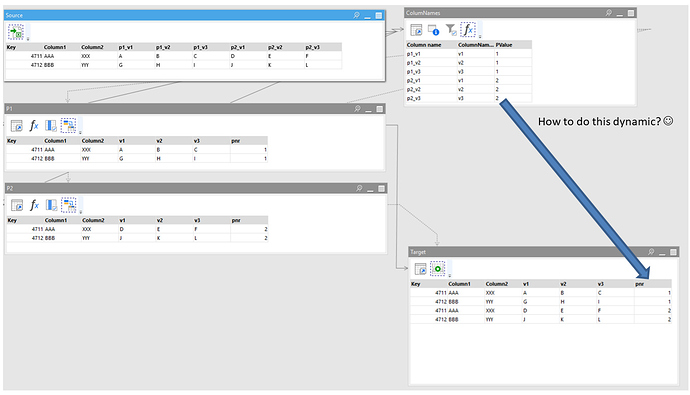 MultiCross.morph (7.5 KB)
Source.xlsx (10.3 KB)