Hi,
I have a problem with reading and converting a csv file.
Given is a simplified csv file as shown below (just a field and a corresponding value):
See also attached filewrong conversion.csv (166 Bytes)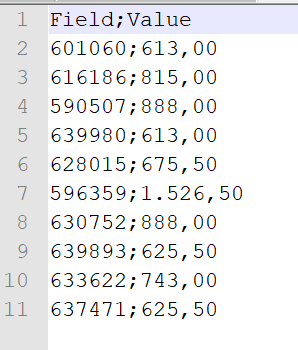 As you can see, the file has a comma as decimal separator, the point is the thousands separator.
Case 1:
The settings in the Import action are: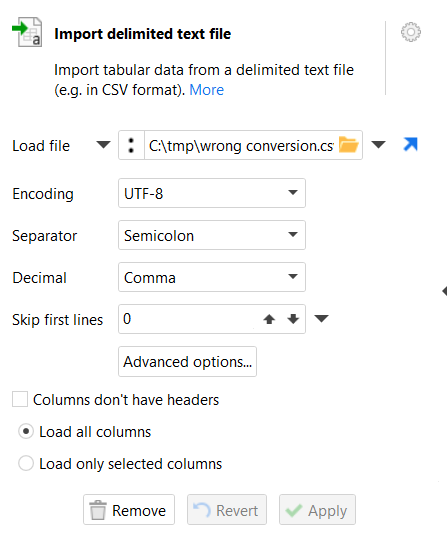 The result in easymorph is: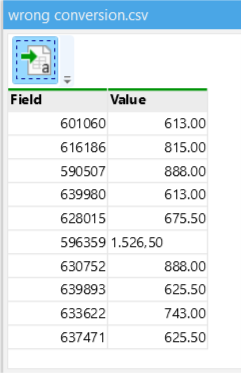 The values (of field "Value") are automatically converted to numbers except the field with the thousands separator. At the numbers the decimal separator has changed to a point, but for the field with a thousands separator, the behavious is as-it-was (comma as decimal separator, point as thousands separator).
Case 2:
As a workaround, I tried to import everything as text (in the advanced options):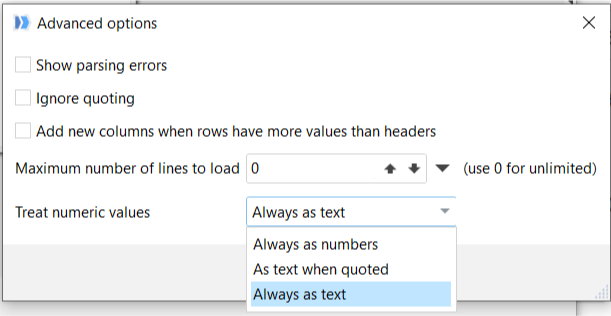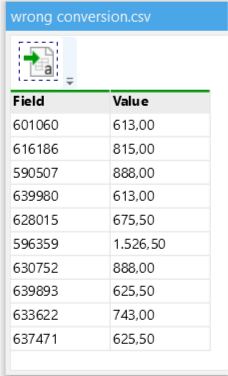 In this case, I have the option to remove all thousands separators and replace all commas with points. Then, it would be possible to convert thevalue to a number, but I think, there should be an easier way to handle.
In my opinion, the easiest way would be to get the regional settings of Windows.
Is there a possibility to treat the separators as in adjusted in the Windows settings?