Hi @dgudkov -
I was looking into using odata as well, since Microsoft seems to like it best. However I am hung up on the authentication.
In my example we use Microsoft Dynamics AX 365 for our ERP. I authenticate using my Msft Account. After I'm logged in, then I can pass the odata requests in my browser URL.
Question: How would I execute that access using web requests function in EasyMorph?
Note for reference: Based on my findings, it seems that sharepoint has a similar concept and I know that the sharepoint connector works. In my scenario above its almost the same idea.
Example - if I'm signed in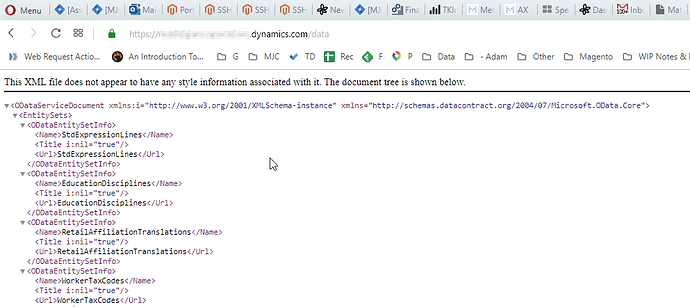 Same path if I just open up a new browser and not signed in