I'm able setup connections to the server which test successfully, however I'm not able to see the Stream Task name as setup by my product team:

I've tried setting up the connector with the Host URL as being the server, or the link to the app itself - both of which successfully "Test" - however for both the list of "Run Task" remains empty. Suspect it may be a permissions issue but am unsure.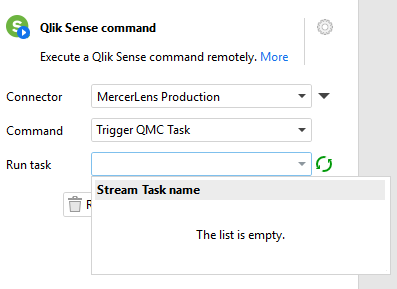 Hoping for some help on what the issue could possibly be?
Thanks,
Thomas