Greetings,
Really enjoying EasyMorph but did find what appears to be a bug when importing from Excel.
Namely, the same value appears to be coded as two separate values.
I have tried the "Clean" step to remove all non-text values.
Must be something to do with Excel because when I manually convert Excel to CSV the issue goes away.
Have attached my project file and the simplified Excel workbook (and a screen cap showing the issue).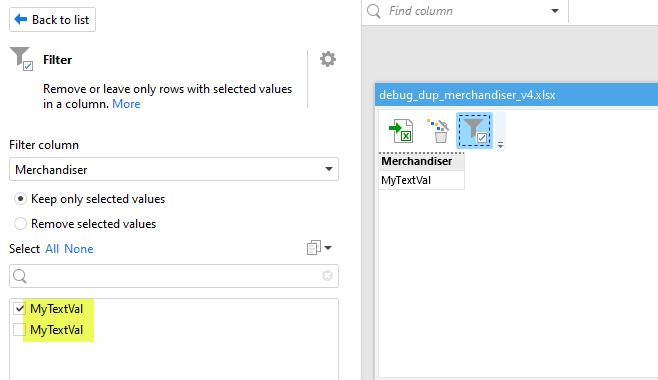 DuplicateTextValue.morph (3.0 KB)
debug_dup_merchandiser_v4.xlsx (9.0 KB)