Hi everyone!
Today I tried Salesforce Connector but I've an issue with its filter.
I wanted to extract Cases with CreatedDate >= 2022-03-01 and I used this SOQL synthax (it works via developer console in Salesforce):
CreatedDate >= 2022-03-01T00:00:00.000+0000
But I've the error in the image below: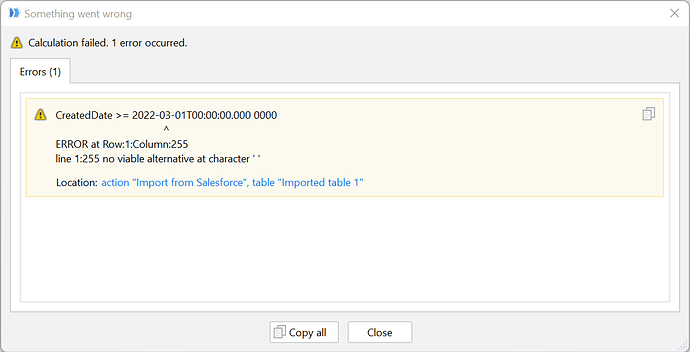 It seems that + character were ignored…
Also I would like to ask if it is possible to filter on a child object because I can't figure out how to do it.
Thanks!