Hi,
As Easymorph cannot natively deal with extracting data from PDFs I made a short Python program which will extract what I need and export it as a csv file which can then be imported by Easymorph to carry out a range of other required actions on the data set.
My issue is that I wish to use Easymorph to execute the program as part of a workflow I however am receiving the below error: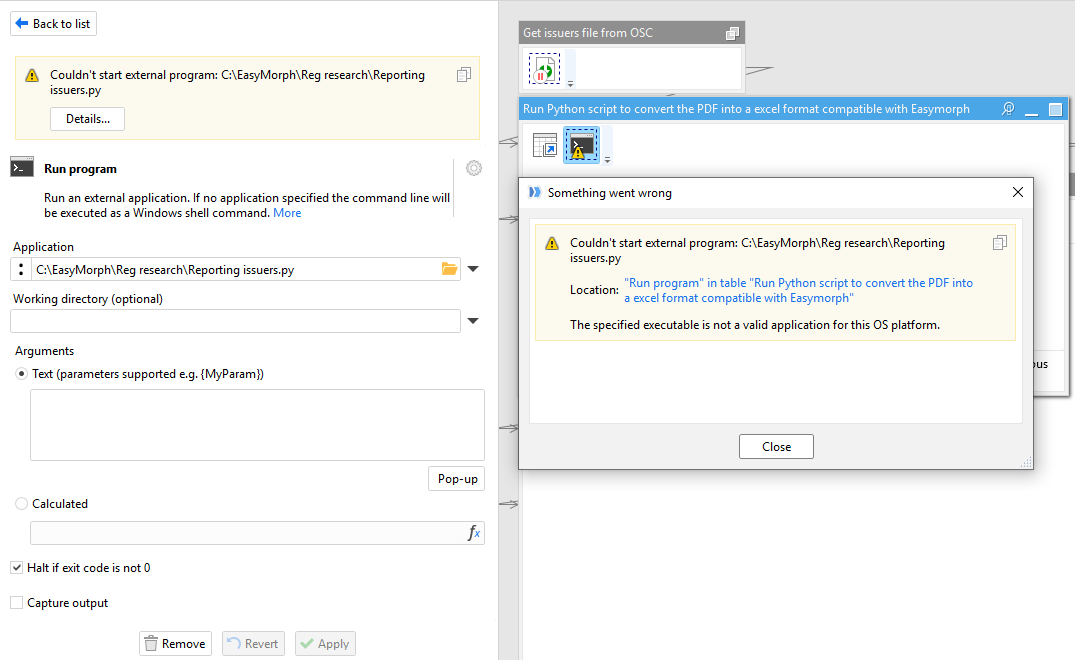 The program runs perfectly when I call it through the command line.
I am unable to find any current topic which addresses something similar and would appreciate any and all support to come up with a solution.
Kind regards.