Hello,
I have a bug with Replace with lookup.
If you create some values with create lists, like
H
H
A
I
Some values are replaced with some kind off concatenation of all values of the lookup table. Bug disappear if you truncate the lookup table to 3 values for example.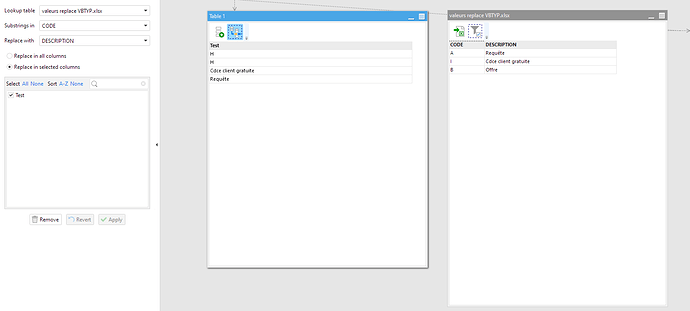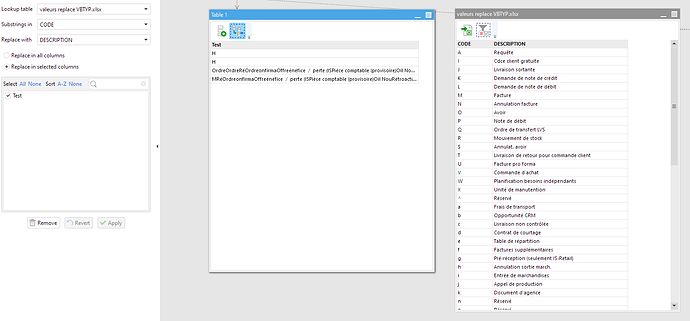 valeurs replace VBTYP.xlsx (10.4 KB)