I have setup a Qlik Cloud Connection for exporting Qlik files directly to the Qlik Cloud.
Now there seems to be a problem with the authentication.
The authorization seems to have a time limit. After a day the authorization is not valid anymore.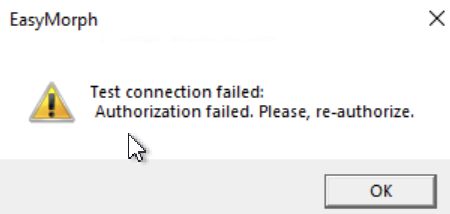 So I have to cancel the authorization, and Authorize again. Then it's ok for a day.
Is this default behavior? Or is this a bug?