Hello there,
i have a problem with "Split delimited Text into columns". Sometimes, when i start die Project with the Server or Software, it run´s into the error below: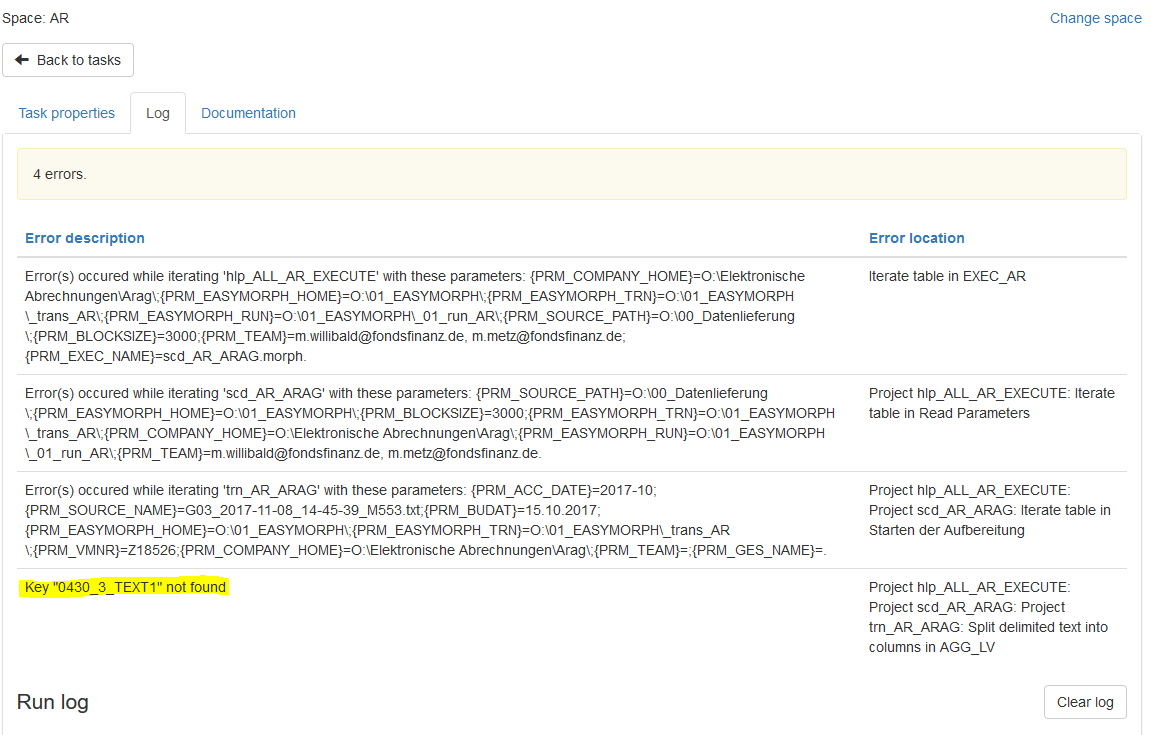 But that Column already exist in the file and i have no idea why it won´t work.
When i calculate the function in the software it run´s successful and on the server too.
I hope you can solve that issue.
Kind Regards
M. Willibald