Hello dears,
I gathered some data, made transformations and then exported the data into excel, replacing data in existing sheet.
This caused the following error message:


When I select 'Yes', excel opens the workbook with the message: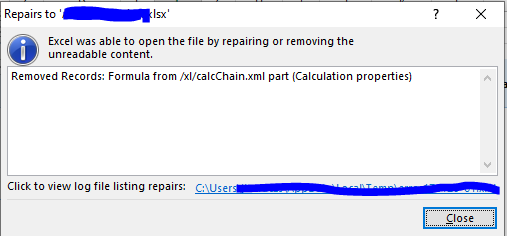 When I check the file, I am not able to find, which calculation or data was not recovered or where can be the error. I would say that the data is correct. Why is then excel showing me this error? Is it possible to investigate somehow? There will be more users of the transformation, therefore I want to avoid such 'shocks' to others.
Thanks in advance for your advice,
Zsofi K.