You will find in attachment a text export from an old fashion time registration software.
It's much more like printing rather than database oriented.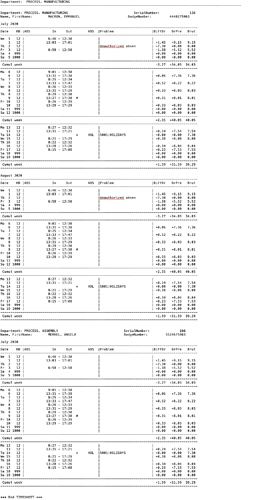 I tried first to split the upper part from de the bottom one. The bottom part is simply a fixed text element. But the problem is that you have many "pages"…
Do you think it's possible to perform a text to database transformation with EasyMorph?
Could you propose some areas to be explored?
Thanks
Michel
TIMESHEET ONE PAGE.txt
(7.7 KB)
TIMESHEET.txt
(11.6 KB)