Hello,
First, thanks you for this wonderful tool. I always think this is what Netflix use behind curtains.
I am new in Easymorph and because of that still too visual using this tool.
Is it possible to add padding space between the last tables and the end of the design area.
That way one can expand the last table to review the data or because the plus [+] for derive table get hidden behind.
Right now, I just add an empty table to have that space but look weird.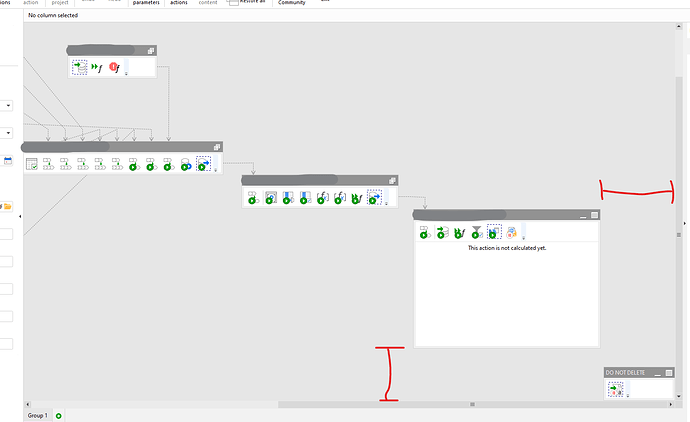 Thank you for your help!