In the new version (to be released this week), we've added a whole pack of new icons for use in Catalog items. The idea was to make Catalog items a bit customizable so that their icons reflect or hint at the item contents (customers, orders, transactions, devices, metrics, etc.).
Here are the new icons: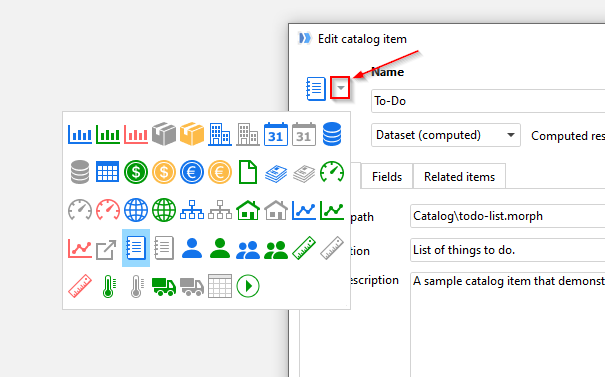 The icons are displayed in the Server UI of the Catalog as well.

What other subject areas should icons depict? Feel free to suggest new icons in the comments below.