Hi there,
Getting enthousiastic about EasyMorph, and learning a lot!
Have a question:
I have this SessionID (which I retrieve based on an API query that uses an AccessKey, and it refreshes with each session):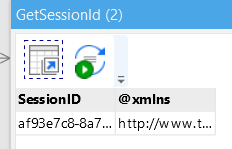 Which I want to use as a parameter in an API query.
So I move it via Iterate: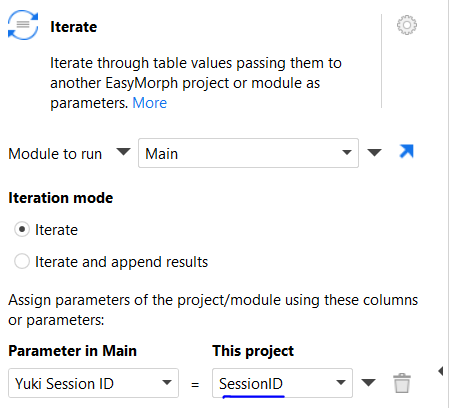 In the receiving side, I want to use it as parameter in my query parameters. But it doesn´t seem to work.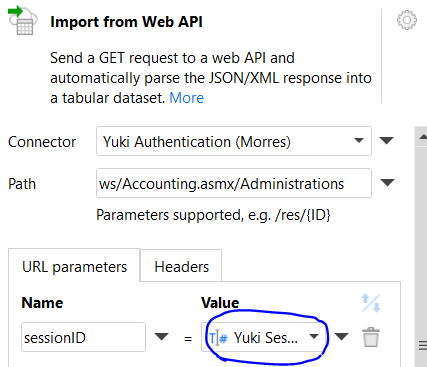 Has anyone an idea of what I am missing here?
If I haven't provided enough information, please let me know!
Thanks a lot in advance for your answer(s)!

Arend