Hello,
I use "sanitize" action before merge.
It's like described in help.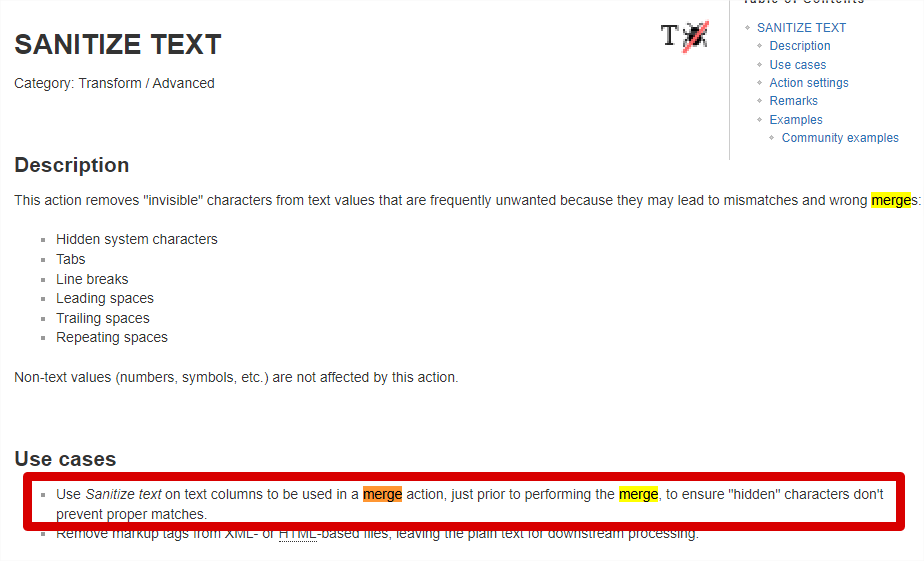 Data have passed in several calc fnction and export into Excel.
After user do change on Excel file, I import data and I must use several marge to compute data to create SQL.
But merge doesn't work when a field is empty. I can see if it's null value, empty string or other things.
Sanitize doesn't fix this issue. I must add another function to clean data with "modify column's" action.
I used function as:
ifempty([FieldName],'')
I think that sanitize should take into account that all empty (empty string, null, …) to replace by one unique (empty string or null) but alway the same.
What do you think about it?