Hello,
With action "File command", when security is not right set on paths or file, an error occur but we can't see if issue is on "File path" or "File destination".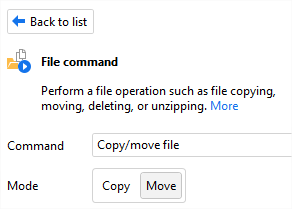 Can you add this information in log ?
And with "Iterate Web Request" when server respond TTP code is > 299, I must run an error.


After I use "Halt on condition" to get error but I don't know how to add "response error" from web service inside error message because it's constant text.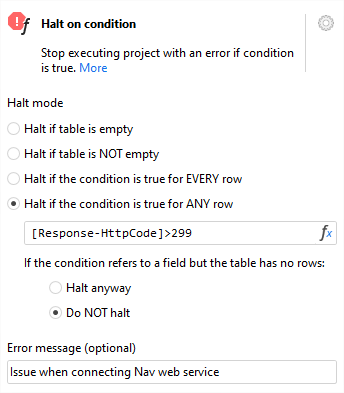 Thanks