Hi Easymorph Community
When I use Desktop version, I can import / save a file from Sharepoint / One Drive.
If I move this to Sever Environment, I am not sure how to do it.
Server version is loaded on my laptop.
I created 2 parameters. One for the root folder (C:\Users|Rykie\OneDrive - ezlytics.com.au)
And then my file = (\Documents\MOCK_DATA(5).csv
On the server I can then replace my root folder - but I am not sure to what?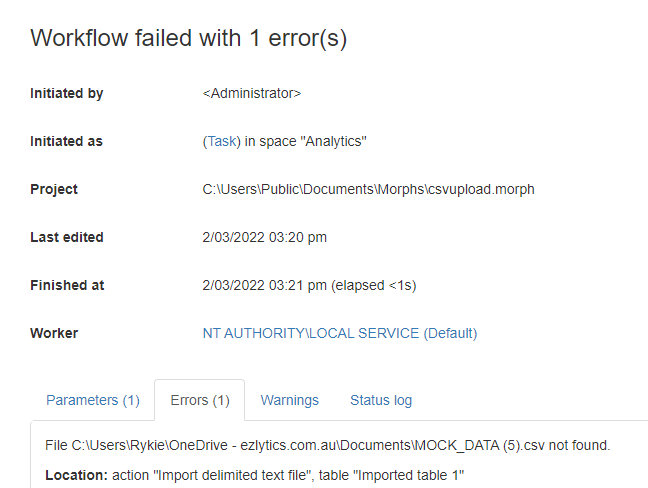 I also looked into mapping a drive - Currently my one drive is mapped

but not sure how to add that in a UNC path
Any pointers will be appreciated.