Hello,
As a long time ssis user, I'm missing very often the 'write to parameter' possibility.
For example this case,
I have a list of 2 columns that I want to email,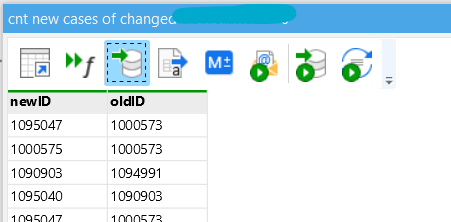 Please note I like to "insert the input dataset as HTML table" (so no attachment)
When I used my own email address, all was fine,
Now I need to fetch the email address 'list' from the Shared Memory. (we are 3-4p receivers)
I can add the shared memory step before and choose to add the email addresses as 'first value of column'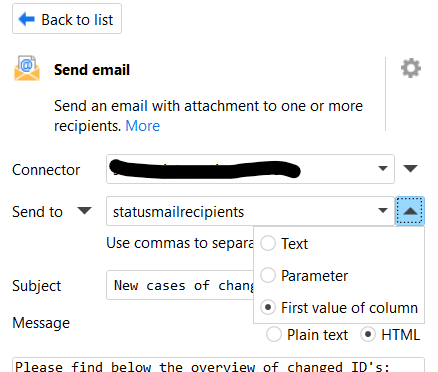 $
But then I lose the dataset to insert for my email.
I can append the email addresses, and rearrange my columns order, but then the email addresses will be part of the list in my email.
For the record, in ssis, I would be a previous step writing the shared memory value to a parameter and that be the end of it.
Of course I am sure you have a good reason this is not possible in EM. (and respect that)
What's the easiest way to solve my problem anyway.
(possibly I'm completely overseeing a very simple solution but I'm only using EM for a few weeks:))
Thanks in advance