Hi, is there any workaround on how to schedule my ETL to run on a monthly basis? Thanks, Milan
What EasyMorph edition do you use – free, Plus/Pro, Server?
Hi, I have a pro version. Thanks, Milan
Dmitry,
are there any plans to add "monthly" option to scheduling on the server?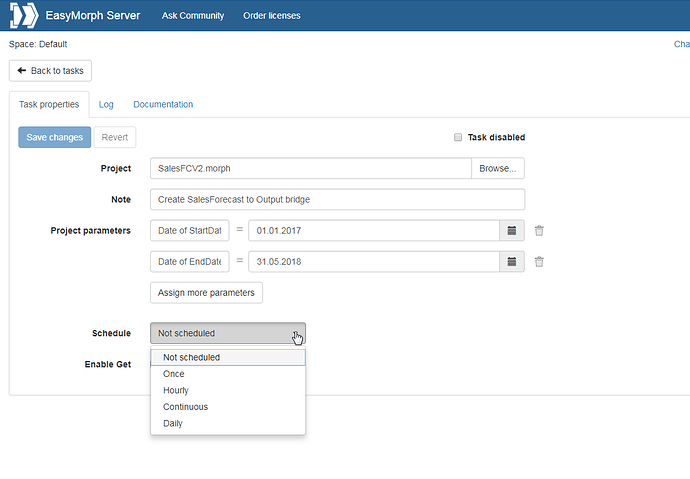 On my opinion the server should ideally give us the option to schedule all tasks directly from the web interface and not to make Windows Task Scheduler necessary.
Any thoughts on this option?
Thanks,
Daniel
We will be adding Monthly schedule in EasyMorph Server in version 3.9 (planned for release in August). No changes planned for the Desktop scheduler, though.
Great news for the server version!
Monthly schedule feature was added to the latest EasyMorph Server version which is 3.9.
Hello,
I was looking for scheduling projects on a monthly basis and found out this topic. I downloaded lastest version 3.9.5.6 but didn't find monthly frequence in scheduling of Launcher. Is it still something on your roadmap of new features? Or did I sth wrong?