Hello everyone,
I need some help with the new webhook features added in the 5.0 release. I followed the steps in the manual to configure the Easymorph Gateway and I suppose I connected it correctly to my external gateway. Messages are posted correctly on the Easymorph Gateway, I can see there are actually 500+ messagges in the queue, but at the moment I do not know how to process them.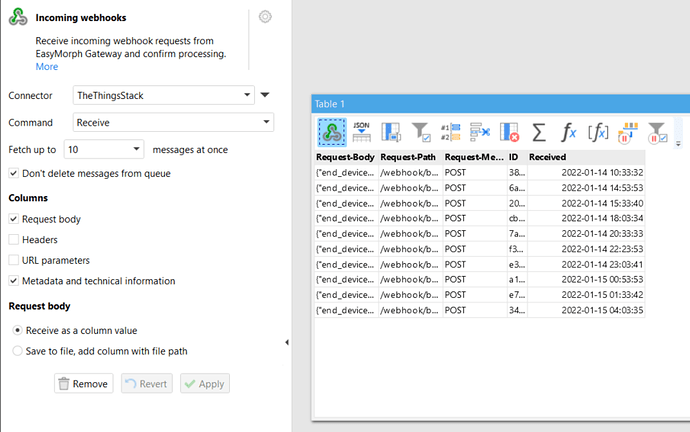 Here the configuration of my incoming webhook action, the webhook endpoint should be fine (no url or auth parameters) but as you can see in the picture I still receive data from 01/14 or 01/15 which is the first date I ran this job. I've tried to uncheck the "don't delete messages from queue" option but then it comes into this warning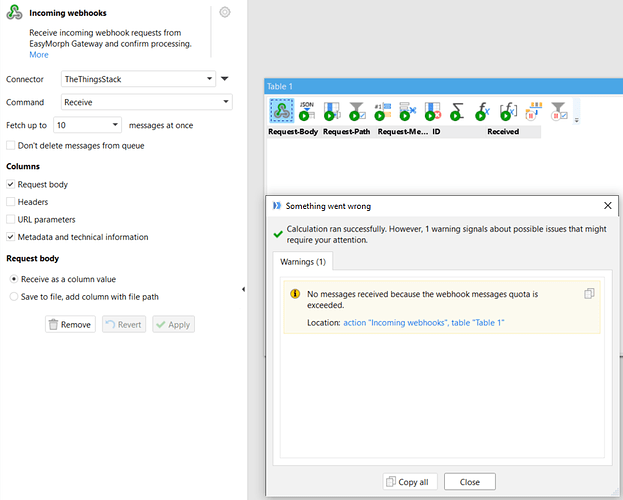 and no data are received. How should I manage this job in a way that allows me to dynamically fetch the most recent messages whenever I run it?
Thank you so much