Hello,
I try to connect to Access with EasyMorph. It's for an advanced user. He creates stats from old & new system with files Access (severals Go by file).
I try to connect with ODBC connector. Dialect "Other SQL" or "SQL:2003".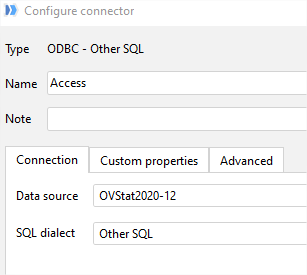 Only with "SQL:2003" EasyMorph can show tables list.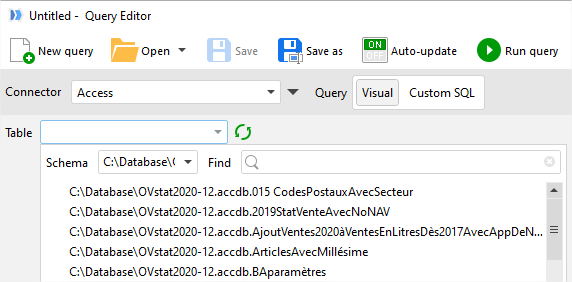 After select table, error is raised to get fields list. (Could not retrieve column names or expression types or option not present in driver). After error, nothing else work. I must close EasyMorph.
In futur, can you forecast to stabilize EasyMorph when error is raised by ODBC driver ?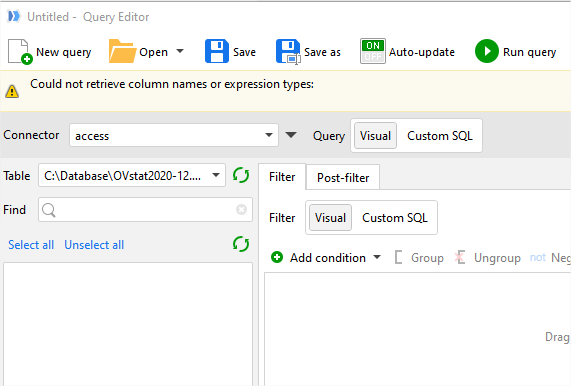 The only way to get data is to use "custom SQL". I show to user "SELECT * FROM [TableName]".
But he can construct complex SQL.
How to get working fields list with Access file ?