I have a table that looks like this:

I can't quite figure out how to export this table to multiple excel files by group.
(Three files, HR, Accounting, Sales)
Expected result: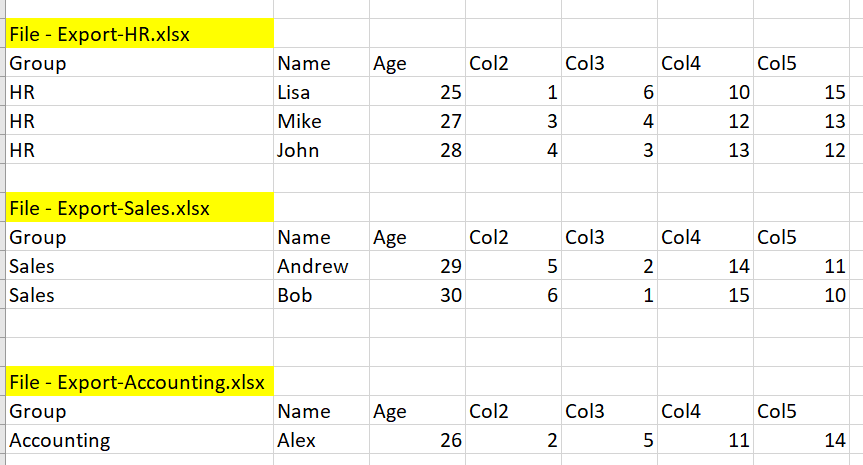 I tried to add action "Iterate" and run a sub-module with "Export to Excel" function, but I'm not sure how to pass the filtered table from the main module and how to run export to Excel by group.
Thanks!