I have the problem that I cannot export or import from an existing google sheet. After clicking the folder symbol for opening the explorer I always receive the error: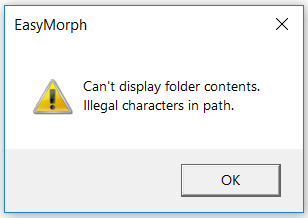 I know there is also the possibility of adding a path manually which I wanted to check in the documentation. Sadly, there is none:
http://help.easymorph.com/doku.php?id=transformations:exportgooglesheets
Is that error going to be resolved in the next update?
What's the right way to add a file path?
I appreciate your help.