Hi EasyMorph Team/Community,
I'm trying to import multiple excel spreadsheet from a folder, and I noticed that every time someone is in one of the spreadsheets, a new temporary file appears in the folder (file name with ~$):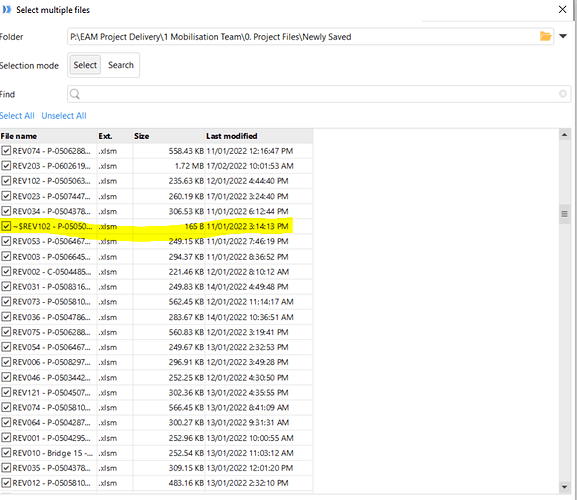 This causes error during the import step with the following error message:
Error: An error occurred while importing file [File Name]: File has wrong format. End of Central Directory record could not be found.
Source: action "Import Excel spreadsheet", table "Imported table 1"
Is there any way to exclude these temporary files from the import step at all?
Thank you in advance.
Mario