Hi Team
I setup my credentials for the Microsoft Exchange Connector and it works fine.
I am trying to set up to other employees as well, but get an error message: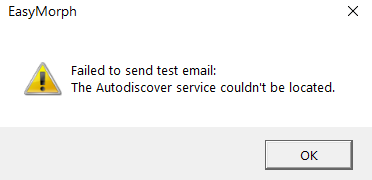 The email address used to detect the URL is correct.
What could the problem be?
We used the same Version Echange2013_SP1
For account and Password, the email and password were used.
Thanks