Hello,
We found an error when we tried to open an Excel file written by EasyMorph in a script like this: opened an Excel files (a template files) written some data and save excel in a new file (output file). When we try to open the output file with Microsoft Excel it is happened the attached error. Also I attached the template file.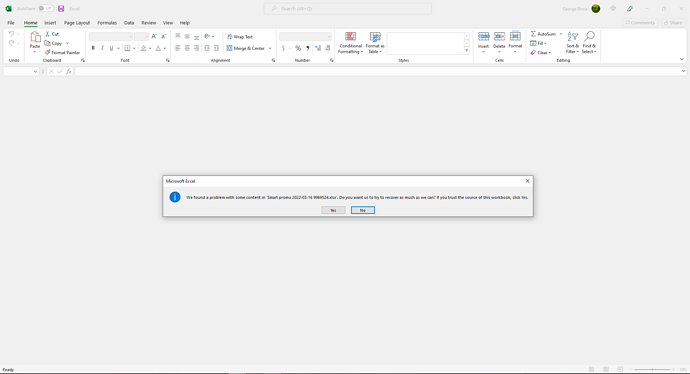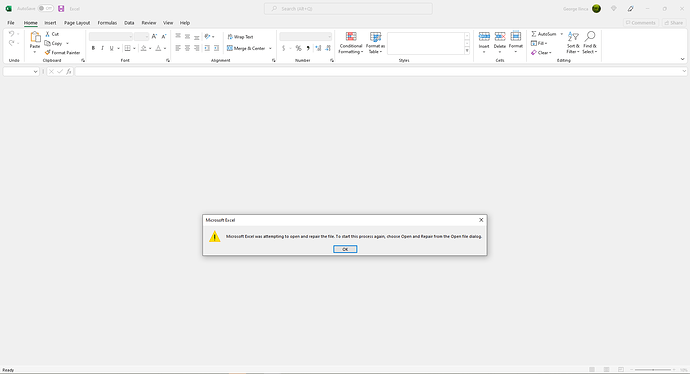 template rap promo.xlsx
(9.8 KB)
The Microsoft Excel is "Microsoft 365 MSO (Version 2202 Build 14931.20132) 32-bit" and it happened on the new Excel versions. With Excel 2007 I get the error but with recovered file option the file its opening.
Can we help us ?
Best regards,
Radu.