Hello,
We have a problem to edit and save OR add a new connector. The error is this: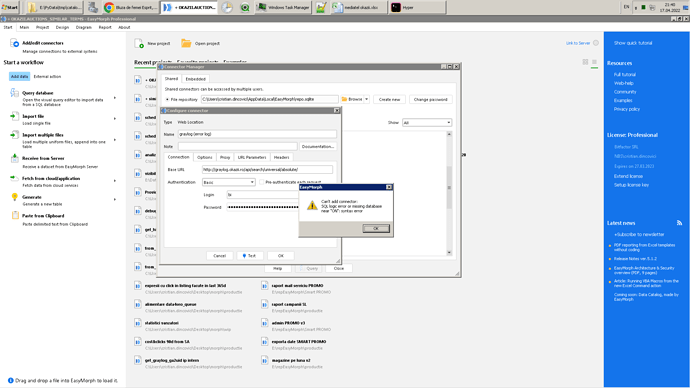 The version of EM is 5.1.2.4
I found this topic SQL logic error or missing database - #12 by IGO but I can see how this solution will keep the defined connectors.
Do you know how to solve this ?
Best regards,
Radu.