Hello,
When I try to use a Split delimited text into rows" transformation with space separator I have this error "
Error: Object reference not set to an instance of an object.
Source: action "Split delimited text into rows", module "Main", table "id-uri de filtrat(2)"
"
(see attach)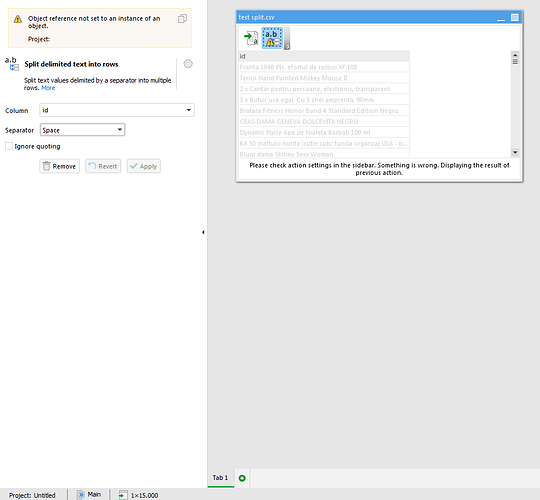 I use in several projects this transformation and not in all I receides this error but with input data attached I got the error.
test split.csv (830.5 KB)
I get this error in EasyMorph 3.9.4.10 and also in 3.9.9.35.
What can I do ?
Best regards,
Radu.