Hi,
We use ems-cmd to trigger flows on EasyMorph server. Since EasyMorph does not send mails on failure of tasks when those are triggerd via ems-cmd, I have made a project to request the status of each task.
That project gave me all failed tasks on every load of our datawarehouse.
Now, I realised that the project doesn't work any longer. In the project I filtered the output of taskinfo on TaskState:'Failed'.
When I request the info for a task, the TaskState field seems to be gone from the output ? The documentation on github for ems-cmd does not seem to be up-to-date on that point.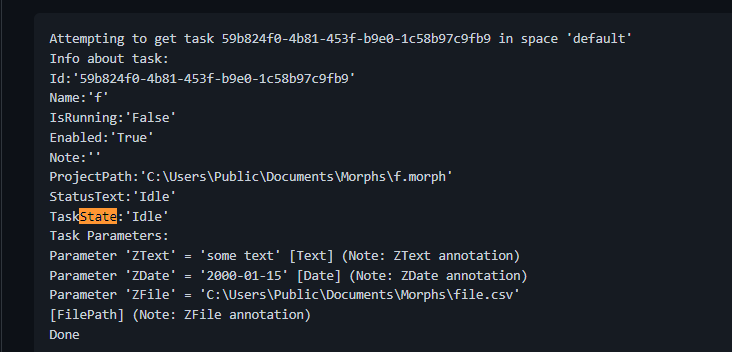 How can we check for task failure using ems-cmd ?
Thanks !
Nikolaas