Hi there,
I was trying to create a new space in the EasyMorph Server and point the public folder to a folder on on of the network drive. For some reason it gives me "Folder not found" error and stopped me from saving changes.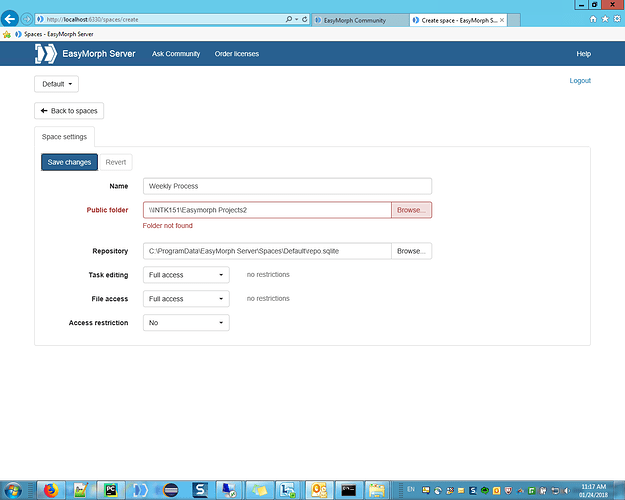 Whilst this network folder is indeed accessible through the Windows browser on that machine, and the machine have read/write access to that folder.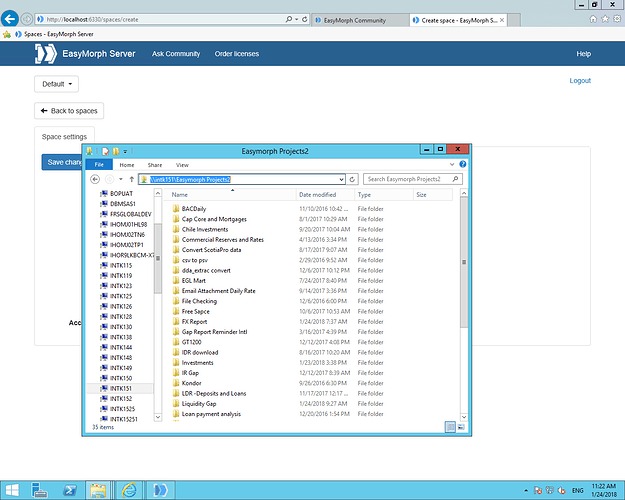 Can you please advise on this?
Thank you.
Ronnie