Hi,
I'm the guy of this topic
EasyMorph Server's errors capture don't work properly:
Today i wanted to update the server version, so i wanted to stop the server from the server monitor as specified into the release notes. But when i try to run EM Server Monitor it appears this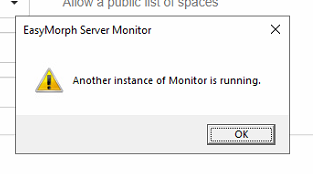 and next this error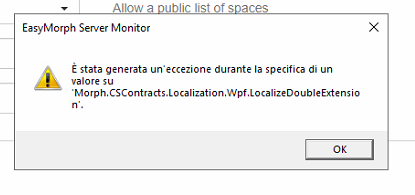 How can i fix it?
There is no icons in the windows toolbar (on the right-down corner) of Easymorph Server Monitor.
Thank you, Niccolò