Hi guys , Eduardo here.
We are start using easymorph server.
The instalation was succesfull.
I want to question about the behavior of the server.
My first question is about the log-server tab.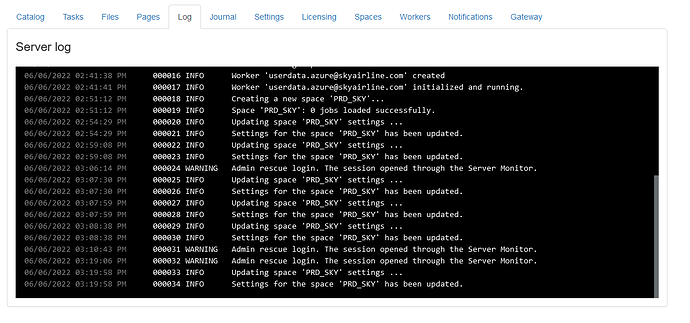 I want to know if this tab show only information about the main services.
For example when i run a task , if the task failed I can't see the error in the same task but I dont know if its supposed that I can't see also the fail error line in the log.
My second doub is about this 2 options

the Warning and Status log. In the projects that i have been deploying it said "The project had no status message / Project had no warning" is there an option to activate this part ? should I include error handling on the project to unlock this functionality ?
Regards