Hi,
I am sure this issue has been raised a couple of times in the past.
Yes, it does work when the file is converted into .xlsx. I use a python to convert the files (so use the external program action) – then import the file as excel spreadsheet. It works fine, but sometimes the program fails when run from the server.
I have tried converting the file to csv (again using python), xlsx but it doesn't work consistently.
I keep getting the following errors: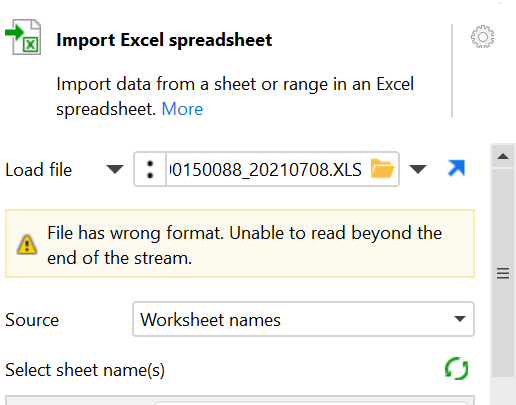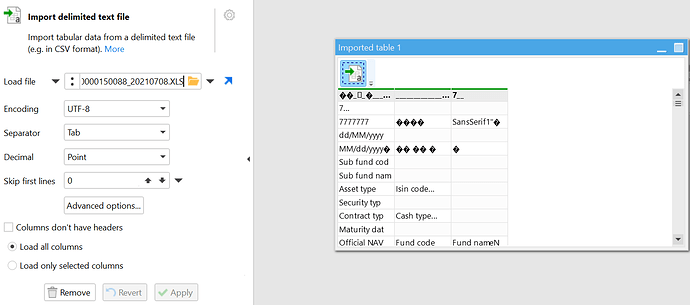 I see in this thread (last response) it suggests that the issue has been fixed:
However, it is still not working for me.
The file I am trying to import (.XLS) is generated by a 3rd party software and delivered to us as is. Nothing I have tried so far has worked so I am in a bit of a fix.
Can someone please help?
Any suggestion/tips to resolve this would be hugely appreciated

Thank you in advance


R