Hi,
it would be very nice to have the deduplication Action a bit more dynamically.
I determine the database keys (UniqueKey) using PLSQL function (have it in one table).
Then I would like to deduplicate the data of a table accordingly so as not to get any key violations during Database INSERT.
It would be like "Deduplicate by lookup"
Sure, you could also do that with various Merge , Append Table …
To improve existing Action would be much nicer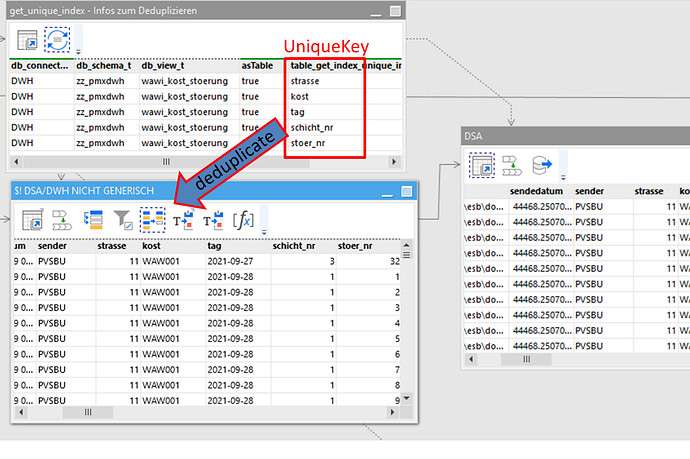 is it planned?
regards,
Adrian