Hi there , we use a lot the functionality "import delimited text file" some times there are very special files that use specific delimitd caracters.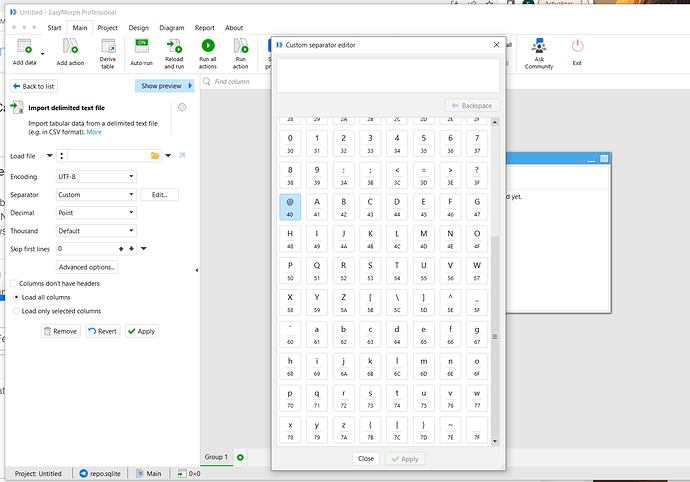 Should be great , if there is a possibility to write in a box the specific caracter.
As and example at this moment we have to work with something like this "¦".
We are using a combination of steps and sometimes powershell. But native support will help a lot.
Best regards