Hi -
In instances where data is required to be appended it seems like there are a couple options:
A) .CSV append
B) Database
However, I find myself going back and forth with connections to both as I move between Server & Desktop (Unless we are using a hosted DB Solution)
If as an example, there are .csv file(s) in sharepoint you would need to go through the exercise of Mapping them, then loading them to the local (ie Server) which when you are building on desktop isn't something you worry about (until you refactor your project

)
I've been trying to use SQLite a bit more as its quicker for analysis and you get the benefits of a DB over a flat file. However, same logic applies here. The mapping to a SQLite DB is explicit.
A couple questions/concepts
Would it be possible to essentially "Keep" a SQLite DB with the project folder implicitly like we do for files on import/export? Or Not feasible?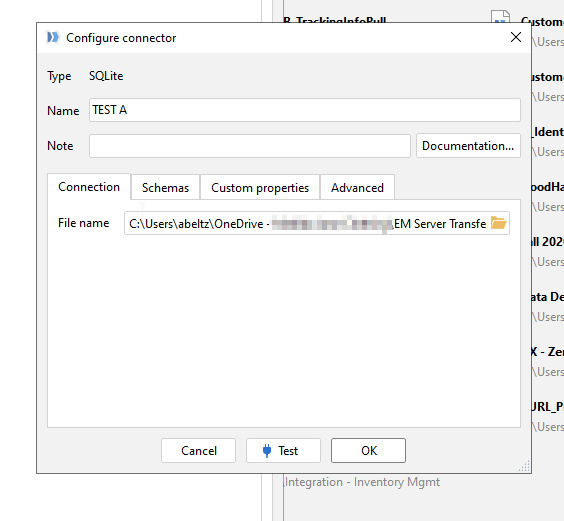 On the mapping with sharepoint, same concept, on the download can this be implicit (as in the same folder as the project currently resides?