Hello,
My company has set up a MFA on each log in session.
Before this MFA set up, I was used to use EASYMORPH to send email by outlook from my outlook account and colleage outlook account also.
Now, with the MFA, I can't used my easymorph log in to send email from my outlook account or colleage outlook.
I receive an error message, please see enclosed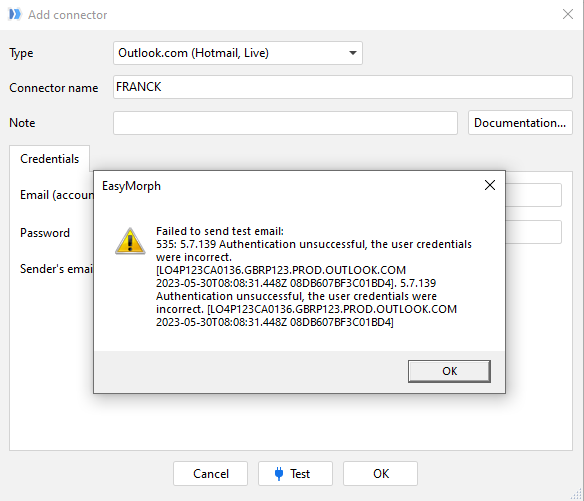 Can you tell me if it's still possible to send email through EASYMORPH with the MFA
I really need it.