Dear all,
despite to what I have read in this forums - Posting from @dgudkov: DB2 Connections? - for me it seems that a connection to DB2 on an AS/400 (Sytem i) seems to work.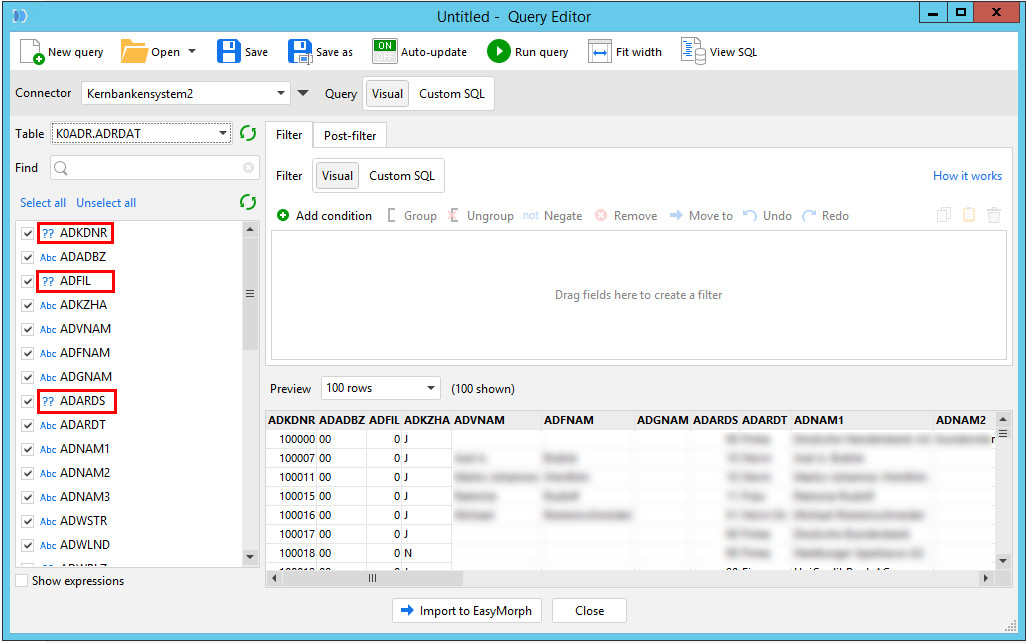 As seem on the screenshot above there are only some fields of the DB2 where the type (NUMERIC) is not recognised. (Don`t know how much limitation this meens?)
As this is the main database we use in the office (bank; hosting their core banking system on a AS/400 (System i) ) it would be great if it could be officially confirmed that DB2-connection works also for non DB2 LUW.
Best regards,
MacGyver