Conditions to reproduce the problem:
Laptop Azure AD joined
Windows Hello enabled
VPN PPP (configured directly on windows) enabled
If user uses the windows hello login method Easymorph does not recognize the user and it's not able to pass credentials to server in order to access repositories.
If user uses the password login to access profile, easymorph works normally.
Below a screenshot in Italian language:
Remote server error: (401) Not authorized
The system cannot contact a domain controller to service the authentication request. Retry later.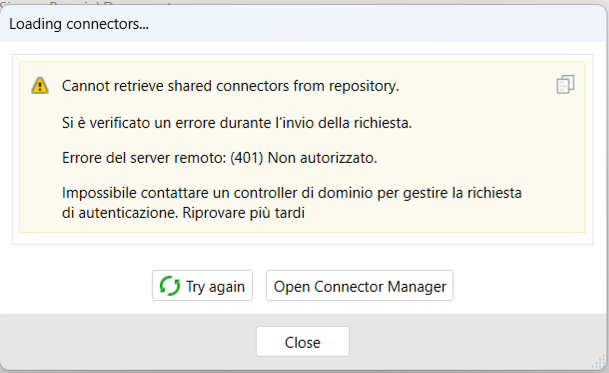 Do you have any advice to where we have to check in order to troubleshoot this kind of error?