Hi,
i am "Eymorph Rookie" but worked with several ETL-Tools in past (e.g. QV …)
The plan is to configure parameters, file names, variables etc. from outside (csv, SQL-DB, XLS …) without changing Project.morph.
For Example in Testsystem Smalldatafile will be loaded, in Prodsystem Bigdatafile will be loaded.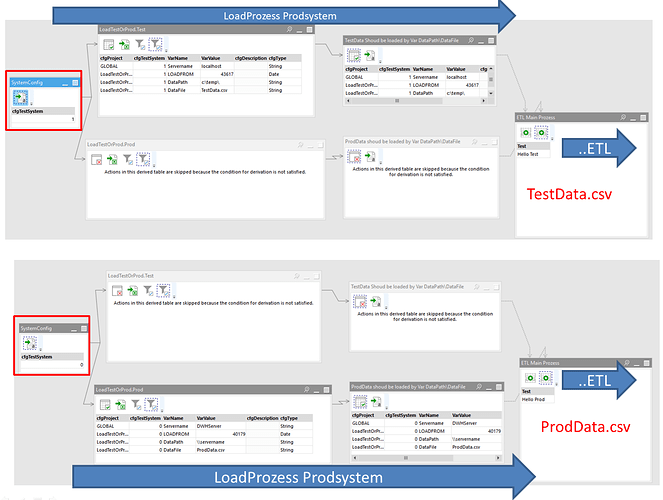 Step 1
Read File SystemConfig.csv.


Step 2
Read File VariablesAndParameters.xlsx (Filter GLOBAL + ProjectName=LoadTestOrProd.morph)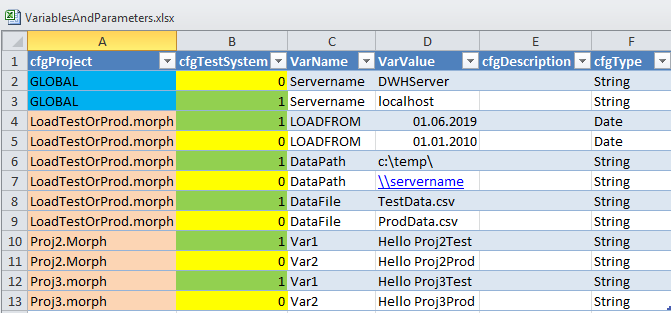 Step 3
LoadFilenamesVariablesAndParameters.xlsx
Configurte Parameters and Variables (DBConnections, Filenames…)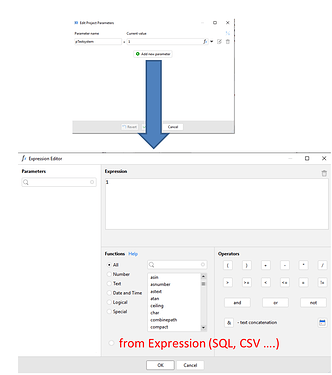 I hope this is understandable. See also Atachement
LoadTestOrProd.zip (11.1 KB)