Hello,
I'm encountering a problem where certain number formatting is not preserved after doing an unpivot.
For example, for Id "3kwes", before unpivoting the value of is "8":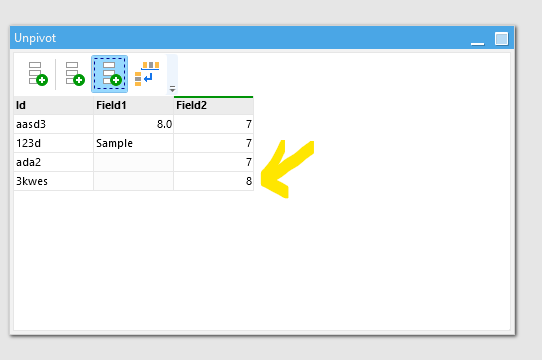 However, after unpivoting, the value becomes "8.0":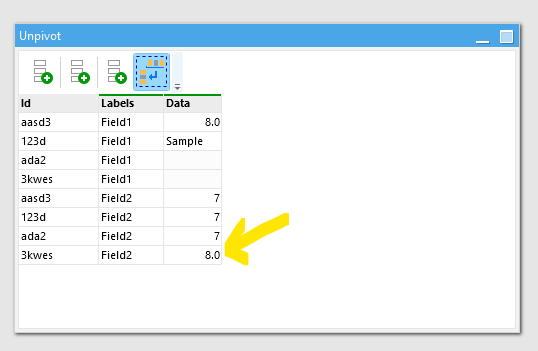 It's strange because it is only happening with 8, which before the unpivot was also in another column as "8.0". So the number 7 is not affected.
I attach this sample project:
Unpivot format change.morph (2.1 KB)
Thanks very much,
Roberto