Hello,
I'm trying to send a mail with subject being built on the columns from previous action.
When I try to build an expression using previous action, I do not see columns though the previous action is calculated, as attached.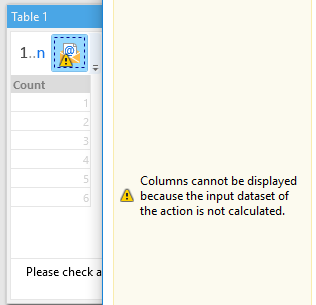 To get around this, I tried to write the column name in [], but it throws an error saying "Error: Error in expression: Global expression must not refer to a field."
Please help.
Thanks,
Sujith.