We're struggling to find the right way to do this. We are using EasyMorph to take different data sets and feed them into a standard schema.
It's convenient to have a structure like what's shown in the screenshot where the person just has to fill in the calculation, however if the column already exists in the input data then it creates a duplicate of the column (e.g. Quantity (2))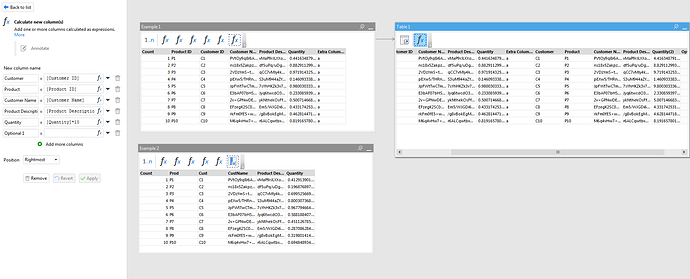 Example attached
mapping example.morph (5.9 KB)
One possible solution would be if Calculate could have an option to replace the column if it exists.
Are there better ideas out there?
We also considering adding a unique prefix, then selecting only those columns with the prefix and then using the Rename Columns with Lookup transformation, but that's alot of steps and more complicated than it should be.