Hello,
I've noticed that today in the Server Journal, when a running workflow finishes, I no longer see it in the "Finished workflows":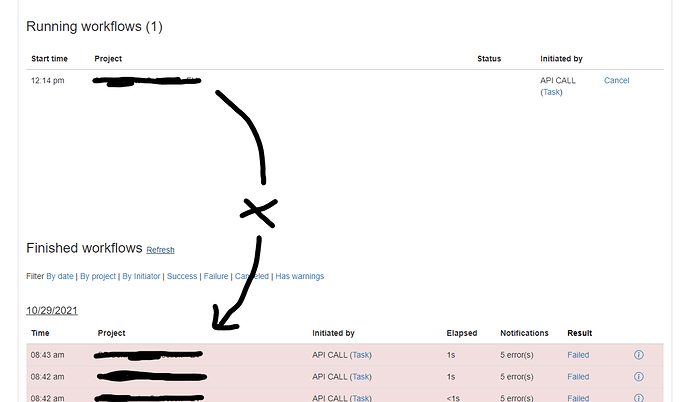 I have the "Hide workflow runs initiated by system events or other people" option deactivated.
This morning I temporarily disabled password protection from the Space where I am launching the tasks and then put password protection once again. Could this have had an effect on this? When you remove the password protection and then add it again, the Webhook URL for the tasks in that space is the same?
Thanks very much,
Roberto