Hi,
I have a project for generating autodocumentation with the /document command.
It runs fine for all morph files in version 3.9.3.11 but it fails for some files in version 3.9.3.13
The error has exit code 1. I have tested for the erroneous files and ran them but it always gives an error so I think that maybe there's a bug in that version ?


This does not run in 3.9.3.13 but runs fine in 3.9.3.11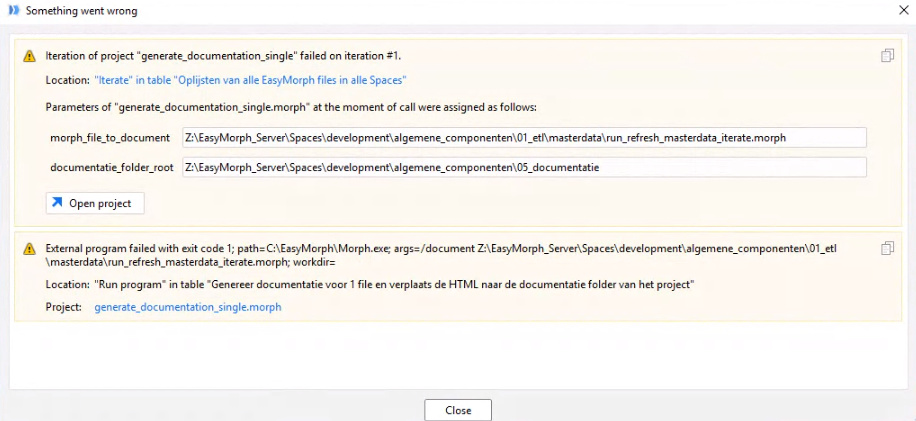 I will send you over the diagnostics information by mail.