In the next release (v5.6.1), we will introduce the ability to edit local and Server-hosted datasets (.dset files) as well as sandboxes.
(Right-click and choose "Open image in new tab" for better quality)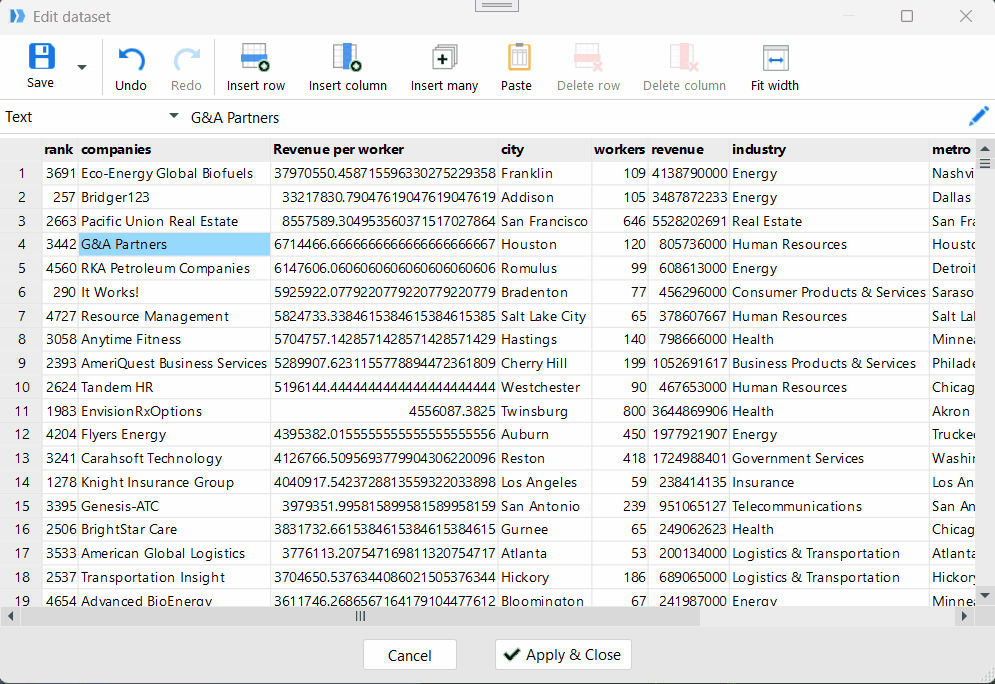 The list of operations in the Dataset Editor includes:
Editing cells
Inserting/deleting columns/rows
Renaming columns
Pasting data (e.g from Excel)
The Dataset Editor can be invoked from:
The "Import dataset" action
The "Sandbox" action
File Manager (for .dset files in local and Server locations)
Catalog (for static datasets)
The Dataset Editor works reasonably well with relatively large datasets - we tested it on datasets with up to 1 million rows.
In combination with the new "Append" mode of the "Export dataset" action (also coming in v5.6.1), the new feature opens a number of new use cases for EasyMorph:
Fixing data quality issues (e.g. bad rows can be exported into a temporary .dset file which is edited later manually and then re-processed)
Storing and editing various lookup and configuration tables on EasyMorph Server
Simple data store (e.g. collecting data provided through parameters in workflows - Server tasks, Catalog workflows, or webform submissions via the API Server)
How does the new capability look to you? Suggestions, ideas?